Connections at CoRDI for TDCC NES (Natural & Engineering Sciences)
Author: Joanne Yeomans, Network Manager for TDCC-NES
Stakeholders of the TDCC NES cannot only focus on making connections within the Dutch research landscape, and based on the evidence from the recent CoRDI event, our German neighbours are offering plenty of opportunities to collaborate across the NES domain if we want to grab them.
The TDCC NES road map clarifies that international collaboration is vital to avoid divergence and fragmentation of the community and encourages the community to "leverage the work that is being done in the international context and ensure its uptake and adoption within the national context". The road map identifies global facilities such as the EIROforum organisations, strong US research funders, and international research coordinating organisations like the Research Data Alliance and EOSC as obvious places to find links. One other group of potential partners are those that can be found geographically adjacent: in France, Belgium, the UK, Denmark, and Germany.
There were too many conference highlights to mention, as you will see from taking a dip into the proceedings.
Already there are five engineering NFDI consortia and seven consortia in the natural sciences with which we might collaborate in the near future. You can explore your own domain via the NFDI Consortia index, but here is just a flavour of what I learnt during the conference: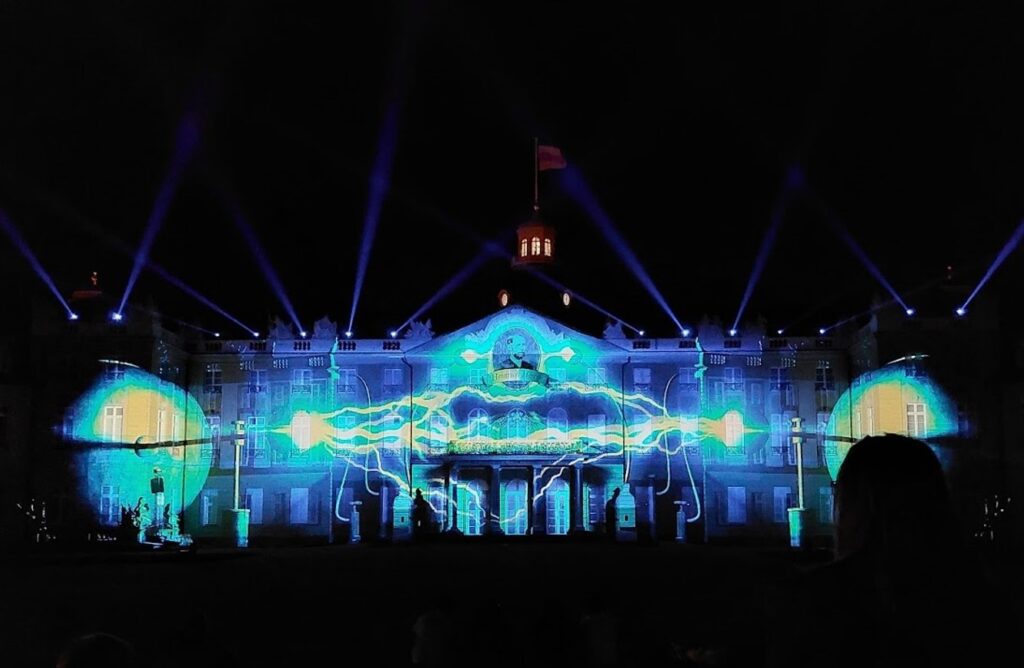 Ontologies4Chem project in the NFDI4Chem consortium
The Ontologies working group is one strand of the NFDI4Chem Consortium that started in 2022 by reviewing the current state of ontologies for chemistry (i.e. CHEMINF, Chebi, ChIRO, EDAM, CHEMROF, OBI, SIO, CHMO, RXNO, MOP) and wrote a summary of its findings in the paper: Strömert, Philip, et al. "Ontologies4Chem: the landscape of ontologies in chemistry" Pure and Applied Chemistry, vol. 94, no. 6, 2022, pp. 605-622.
The second two-day workshop in October 2023 focused on addressing the use and improvement of these ontologies. Presentations from that workshop are publicly available. Some of these initial use cases, including examples of integration with workflows in Chemotion, the open source Electronic Lab Notebook (ELN) developed by Chem4NFDI, were presented at CORDI with the accompanying paper: Baum, Romain and Koepler, Oliver "Leveraging Terminology Services for FAIR Semantic Data Integration Across NFDI Domains"
An overview of the activities of the NDFI4Chem section (terminology services, ELNs, training and education, federation of repositories and search service) are described in the CORDI conference paper: Koepler, Oliver, et al "Digitalizing the Chemical Landscape"
FAIRmat consortium for solid state physics
The FAIRmat Consortium is working on similar fields of action to NFDI4Chem: laboratory control software to make it easy for scientists to produce FAIR-ready output, interfaces and tools to structure data in ELNs, workflows and standards, collaboration with instrument manufacturers, and competency development. You can get an idea from the CORDI paper: Weber, Heiko et al "Research Data Management for Experiments in Solid State Physics"
MaRDI consortium of Mathematics
MaRDI, the NFDI Consortium of Mathematics had to first raise awareness about data management to scientists who believe that "they use no data". The methods they are using are described in the paper: Bacher, Tabea, et al. "Spreading the Love for Mathematical Research Data".
In parallel they are developing ontologies for mathematics: Schembera, Björn, et al."Building Ontologies and Knowledge Graphs for Mathematics and its Applications", and building infrastructure: Danabalan, Renita, et al. "MaRDI: Building Research Data Infrastructures for Mathematics and the Mathematical Sciences".
NFDI4Cat consortium for Catalysis
The Catalysis group NFDI4Cat has already produced Voc4cat: Vocabulary guidelines for NFDI4Cat and are next developing vocabularies in github, and use cases to develop and test metadata with workflow processes. They were keen to connect with communities in The Netherlands to work collaboratively in these areas.
UK Physical Sciences Data Infrastructure (PSDI)
Nicola Knight, who was representing the PSDI, also expressed interest in collaborating with us on metadata, ontologies, standards, best practices, training, tool development, and publishing and supplementary data. For an overview of their work, see: Bicarregui, Juan, et al. "Connecting Infrastructures: The Physical Sciences Data Infrastructure (PSDI) in the UK".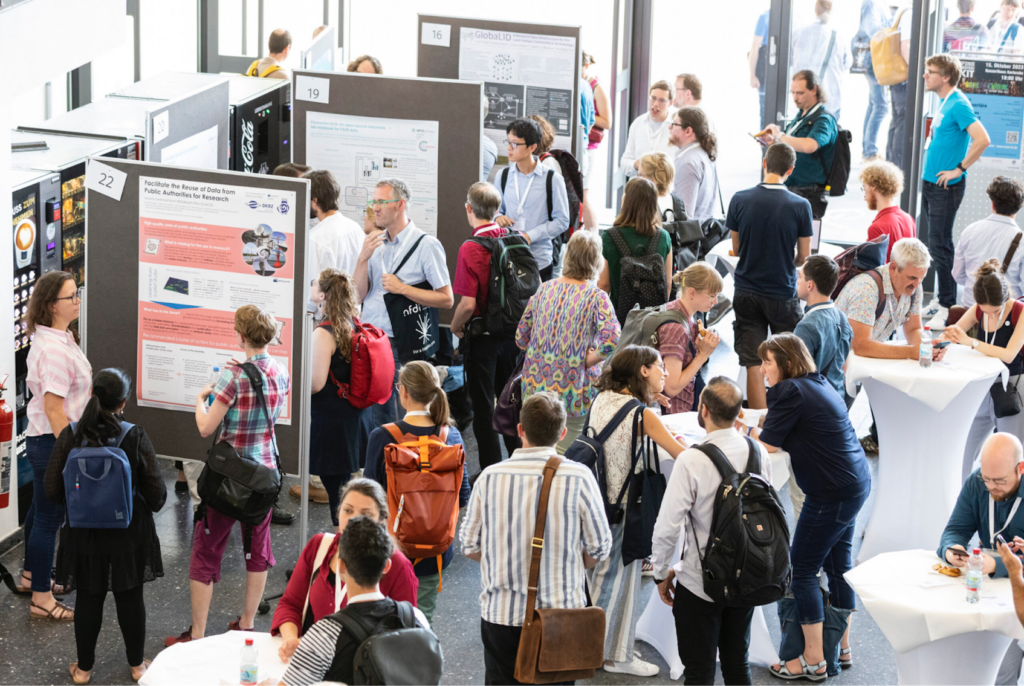 The work of the NFDI consortia were presented from several angles across the different sessions, and some very impressive examples on how solutions are being implemented were also presented (see, for example, the conference stream proceedings for "Connecting RDM").
Some consortia are more advanced than others, having started earlier during the NFDI's lifetime, but I encourage you to dive into the proceedings of the conference or explore the consortia websites to see the enormous range of work going on across these groups, and the parallels with our own.
What The Netherlands can offer
With TDCC funding targeting projects in similar areas to those presented during CoRDI, there is a wealth of scope for connecting our communities.
In particular we might better collaborate on the development of infrastructure for the NES domain, and could start by promoting 4TU.ResearchData, or Djehuty – the open source software on which it's built – as a repository solution for engineering and science data and software.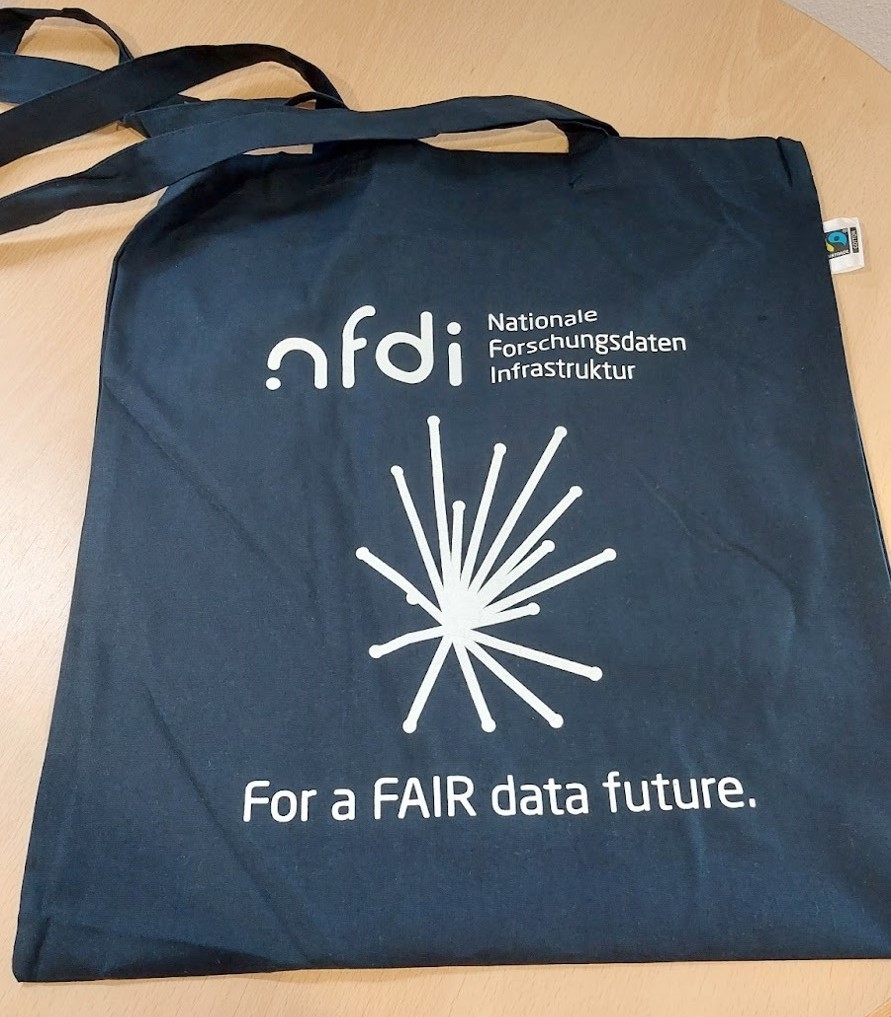 When it comes to research software sustainability, the TDCC NES community is about to launch two major projects led by the Netherlands eScience Center and Groningen University respectively. The outcomes of these will need to be promoted wide and far to those with similar interest in this topic, and we must look forward to learning from, and using the outputs produced by, others.
By organising ourselves on a disciplinary level, there are useful connections to be made with the NFDI consortia, so as to ensure our work complements and builds on each others' progress.
One of the most useful outcomes of attending CoRDI was not the amount of knowledge gained from hearing the presentations, but from the connections made. Already I have discussed several opportunities for working on complementary activities and we have interest from a number of NFDI consortia to collaborate with us through TDCC NES projects that are about to start or are still in pre-project development.
The participants at CoRDI were open, motivated, friendly, and eager to collaborate: working with them will probably prove to be essential, but should also turn out to be productive and fun.
If you're interested in the CoRDI conference from the perspective of data stewardship, training and Life Sciences and Health, then take a look at Celia van Gelder's recent blog post "Connections at CoRDI for data stewardship, training, and for TDCC-LSH (Life Sciences & Health)"