Spotlight on: data stewards
Every other week, the Thematic DCCs and the DSIG put the spotlight on one research data steward working in the Netherlands, to stimulate knowledge exchange and peer-to-peer learning. Read all of the published interviews below.
Are you a data steward or data professional? Want to shine in the spotlight as well? Fill out this form.
November 28, 2023
Every other week, the Thematic DCCs and the Data Steward Interest Group (DSIG) put the spotlight on one research data steward working in the Netherlands, to stimulate knowledge exchange and…
Read article
Spotlight on: data stewards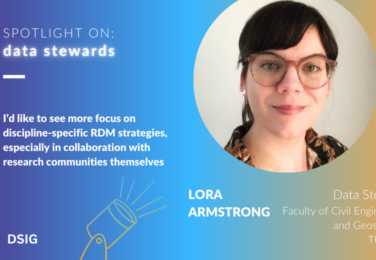 November 14, 2023
Every other week, the Thematic DCCs and the Data Steward Interest Group (DSIG) put the spotlight on one research data steward working in the Netherlands, to stimulate knowledge exchange and…
Read article
Spotlight on: data stewards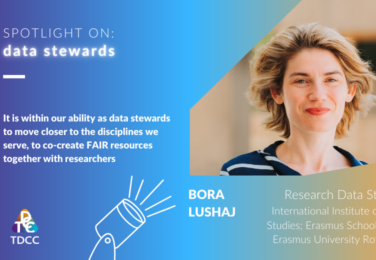 October 17, 2023
Every other week, the Thematic DCCs and the Data Steward Interest Group (DSIG) put the spotlight on one research data steward working in the Netherlands, to stimulate knowledge exchange and…
Read article
Spotlight on: data stewards