TDCC-NES Governing Board meeting, November 2023
14 Nov 14:00 — 16:30
Utrecht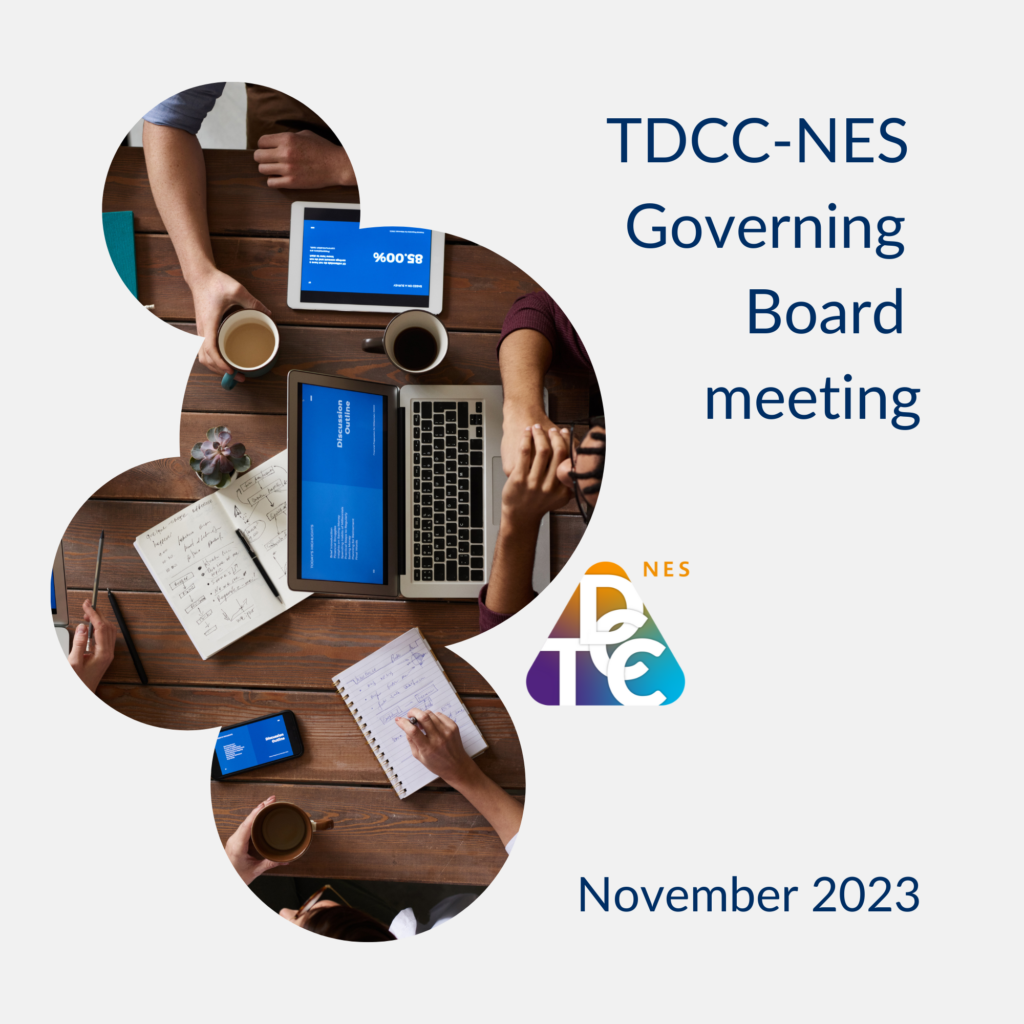 Date and time: Tuesday 14 November 2023, 14:00 – 16:30

Location: Utrecht

Registration: A formal representative from all stakeholder organisations is invited. You may apply to attend as an observer by contacting the Network Manager at nes@tdcc.nl, however, space is limited.
This is the first meeting of the TDCC-NES Governing Board.
Introductions
Background to the TDCC NES
Progress report (Year 1)
Planned activities 2024 (Year 2)
Identification of Executive Team and Working Groups
Next meeting(s)
Any other business
Project progress reports (invited guests)
Close
The Governing Board will work with the staff team to serve the science and engineering research community by ensuring that the TDCC-NES acts in their best interest, is able to identify evolving common challenges, prioritizes funding and activities to address these challenges, and is structured to meet these needs.
Participation in the Governing Board of the TDCC-NES is open to any relevant party in The Netherlands that has researchers or research support professionals working in the natural and engineering sciences domains. Those stakeholders will nominate one representative to attend the meetings and to report back. Observer status may be granted to those organisations that do not wish to have full participation but have a demonstrated vested interest in the activities.
Interested?
If you would like to request attendance as an observer, or you believe you have reason to attend as a full Governing Board member but did not already receive an invitation, please contact the Network Manager at nes@tdcc.nl
Nominated representatives from the stakeholder organisations and confirmed observers will receive more detailed information about the location and schedule.