Teaming Up Across Domains
27 Feb 09:30 — 17:00
Utrecht
The three Thematic DCCs (Life Sciences & Health (LSH), Social Sciences & Humanities (SSH), Natural & Engineering Sciences (NES)) and LCRDM (National Coordination point of Research Data Management) invite you to join our event Teaming Up Across Domains on Tuesday, 27 February 2024 from 09:30-17:00h in Domstad, Utrecht.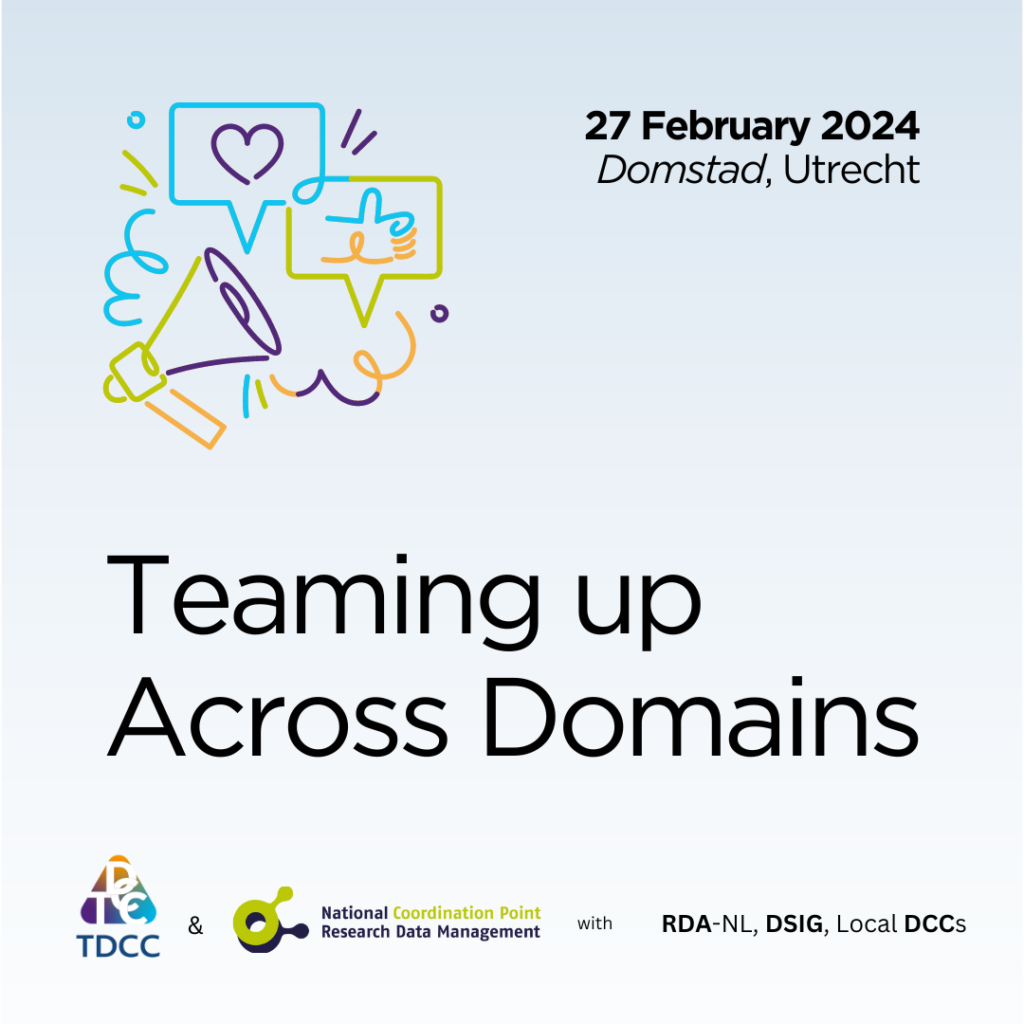 Teaming up with us will be the Research Data Alliance NL (RDA-NL), the Data Steward Interest Group (DSIG), and Local DCCs, in conversations and hands-on sessions on how we can make progress through collaboration.
If we're going to make real progress in FAIR data, open science and research software, we need to team up and work across scientific and professional domains. Help us connect existing infrastructures or communities and form or strengthen collaborations! What do YOU want to work on, and how can YOU contribute? Join us for the first Teaming Up Across Domains event to find out more and to offer your thoughts and expertise. We welcome all our colleagues, from all domains, to share, discuss, and exchange ideas during this day!
The day will be chaired by Ingrid Dillo, working at DANS and co-chairing the Research Data Alliance (RDA) Council.
Save the date in your calendar now! More information about the event and registration will follow soon. If you already have ideas on how you would like to contribute, please fill in our Call for contributions form.
We look forward to seeing you!