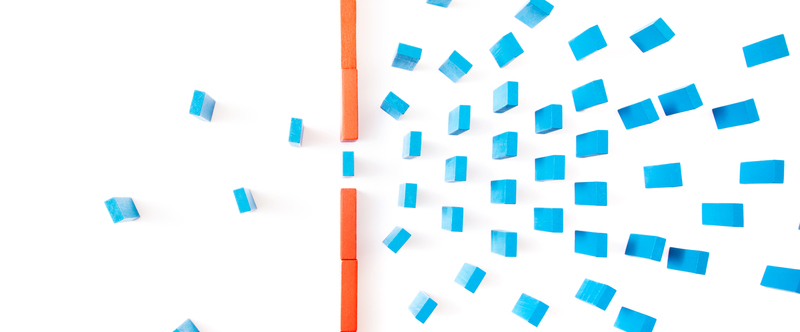 TDCC SSH Bottleneck Projects
These projects are intended to respond to one or more of our key bottleneck areas:

Increasing the amount of findable, accessible, interoperable and reusable (FAIR) research data and software
Raising awareness amongst researchers about FAIR data and software practices
Enhancing the awareness of available digital data and SSH-oriented tools
Addressing pressing issues related to the collection and usage of data, like privacy and copyright legislation and the high costs of collecting and producing digital data
Building an open, inclusive and equitable network
They are small scale, last up to 12 months and with a budget of maximum €150,000. There's a one-off sum of €950,000 per TDCC available to distribute through this funding strand. The collaborative process to develop these projects began in mid 2023 with a series of stakeholder conversations and community consultations. The community-led project development and review process will continue until all funding is allocated.
The projects below are currently in development, please contact the teams if you want to get involved or offer feedback.
Project Idea 1: Combating Bias: Guidelines for Creating Equitable Data in the Humanities
Consultation period ended, but input still possible.

Description:
In the humanities, colonial archives stand as potent remnants of histories told through the lens of colonizers. Their inherent biases not only skew historical narratives but perpetuate inequalities if left unchecked. Such historically rooted biases echo a broader challenge faced by the contemporary world: the danger of constructing knowledge from unexamined sources, be it conventional studies or machine learning.

While strides have been made in computer science in tackling bias with dataset documentation standards, historical data presents unique challenges. Given the nature of historical data, especially from colonial sources, the goal cannot be to seek out 'less biased' datasets, but rather to ethically and transparently represent existing biases, particularly when these concern marginalized communities. There are now growing calls in the cultural heritage sector for standards to help guide this process, but resources for humanities researchers remain limited. At the same time, the humanities disciplines, equipped with the necessary critical methodological frameworks, also hold the potential to define and create these standards.

The Combatting Bias initiative unites four projects focusing on colonial archives and themes of slavery. Anchored in data ethics and governance, we will scrutinize issues of data provenance, terminology, categorization, and dataset interoperability at each partner project. Our mission is to craft evidence-based guidelines promoting ethical and transparent data practices. Originating from methodological approaches employed in the humanities to address colonial imbalances, these guidelines aspire to be of broad import, benefiting both the wider humanities and cultural heritage landscape and machine learning fields that utilize socially and historically informed data.

Involved parties so far:
• International Institute for Social History – Merve Tosun and Filipa Ribeiro da Silva, Exploring Slave Trade in Asia Project
• Radboud University – Coen van Galen, Slave Registers Project
• Huygens Institute – Mrinalini Luthra and Matthias van Rossum, GLOBALISE Project
• The Slave Voyages Project – Daniel Domingues da Silva, sponsored by numerous universities in the United States

Primary contact info:
Manjusha Kuruppath
GLOBALISE Project, Huygens Institute
Consultation period ended, but input still possible.

Description:
The DSW Committee on Research Integrity in Research Data Management (hereafter, the Committee)[1] maintains a Guideline for Faculties of Social & Behavioural Sciences (FSBSs) in the Netherlands (2018, 2022) outlining best practices and requirements for ensuring the transparency of empirical research to enable verification by academic peers. In light of the Committee's wishes to extend the Guideline's scope to cover the entire research lifecycle – and seizing an opportunity presented by a mandate to reevaluate the Guideline every two years – this Bottleneck Project proposes a national consultation on the current state of Research Data Management (RDM) in FSBSs.

The consultation will (1) survey the policies, practices, and infrastructure that are currently in place to support RDM, including research integrity, Open Science, and FAIR data; (2) probe the attitudinal, epistemological, and sociotechnical factors that support/inhibit their uptake; and (3) solicit respondents' perspectives on how existing bottlenecks can be addressed/overcome. Methodologically, we will deploy both a (quantitative) survey instrument as well as (qualitative) focus groups and semi-structured interviews with stakeholders in each FSBS throughout the country. Our target population includes researchers, institute leadership, research data and software managementpersonnel, data privacy officers, research ethics committees, policy officers, as well as research data infrastructure/IT personnel..

Project findings will inform a report to the Committee with recommendations for addressing the observed bottlenecks in the next version of the Guideline – including developing more FAIR-enabling approaches to Research Integrity in RDM – while also highlighting key areas of digital competency that future TDCC-SSH projects can target for improvement.
__
[1] Formerly the committee on Scientific Integrity, Data Storage and Reproducibility, which operates under the auspices of the Deans of Faculties of Social and Behavioural Sciences in the Netherlands (DSW)

Involved parties so far:
• Leiden University – Andrew S. Hoffman (Service Scientist – RDM), Kathleen Gregory (Researcher), Katie Hudson (Data Steward), Céline Richard (Data Manager)
• DSW Committee on Research Integrity in Research Data Management – Cristina Grasseni (Leiden University), Frans Oort (University of Amsterdam), Marion Palstring (Maastricht University), Jelte Wicherts (Tilburg University)
• University of Amsterdam – Marilena Poulopoulo (Data Steward), Emma Schreurs (Data Steward)
• DANS – Ricarda Braukmann (Data Station Manager Social Sciences), Jetze Touber (Data Station Manager Humanities)

Primary contact person:
Andrew S. Hoffman, Faculty of Social Sciences, Leiden University
Project Idea 3: StoRe – Storing oral histories for future reuse across communities
Consultation period until 29 November 2023

Description:
Oral history has been growing in popularity in the Netherlands, both within and outside established research institutes. However, oral history collections are rarely preserved for re-use for several reasons: researchers struggle with privacy and ethical issues, community archives aren't well versed in the concept of FAIR data, museums lack infrastructural knowledge, to name a few. [1] Moreover, practitioners in general often underestimate the added value of preserving oral history and other qualitative interview data for reuse, as datasets that could add to multivocality, and counter or nuance dominant scholarly narratives.

A coordinated effort of the SSH community in the Netherlands is needed to unlock large amounts of oral history data for and by SSH scholars, community archivists and museum professionals. In this project, we develop much needed guidelines to increase the preservation and reusability of oral histories and other qualitative interviews as research and heritage data. Our aim is to stimulate preservation for reuse by removing technical obstacles and develop tools to address legal and ethical bottlenecks.

What is required is assistance for oral history practitioners to find their way to the expertise and technical infrastructure that is already available. We coordinate the effort of producing guidelines, differentiating among various target audiences: (1) academic researchers, (2) community archives and (3) museums. We disseminate guidelines through workshops and open access tutorials. We do so within an action-based framework: with each target audience, we co-develop a set of use cases to identify bottlenecks and co-create guidelines.
__
[1] See for instance: this article from Netwerk Digitaal Erfgoed (consulted 24 October 2023) and this article on the Sprekende Geschiedenis website (consulted 24 October 2023).

Involved parties so far:
• Vrije Universiteit Amsterdam – Dr. Norah Karrouche (Huizinga Institute Oral History Research Network, CLARIAH)
• Stichting Bevordering Maatschappelijke Participatie – Saskia Moerbeek (Sprekende Geschiedenis)
• Nederlands Instituut voor Beeld en Geluid – Dr Roeland Ordelman (CLARIAH)
• CLARIAH – Dr Jetze Touber (DANS)

Primary contact person:
Dr. Norah Karrouche, Huizinga Institute Oral History Research Network/CLARIAH, Vrije Universiteit Amsterdam